Register simply in just a few steps:
1. Click on the icon "Plus" (+) in the upper right corner.

2. Fill the required fields and mark that You accept the Terms and Condition of Usage. Click the button "REGISTRATION".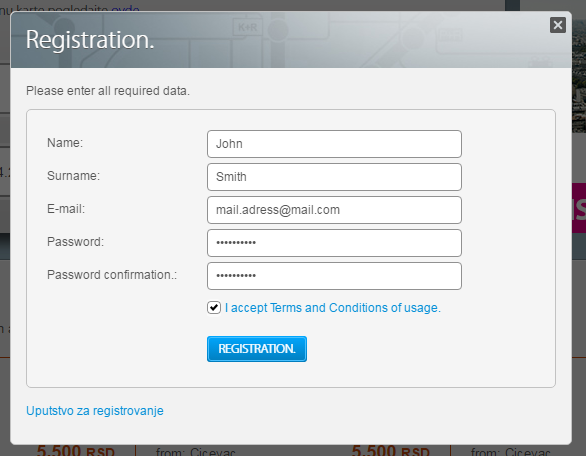 3. Check Your inbox (e-mail which You entered in the previous step). Click on the activation link.

4. If You registered successfully, you will see the next window:

After the registration, please log in.
1. You can log in by clicking on the icon "Arrow", next to the registration icon.

2. Enter Your e-mail and password. To save Your time check the option "Keep me logged in" and You will not follow these steps each time when You visit our site. Click on the "LOGIN" button. Also, here You have options in the case of forgotten password or requiring new activation link.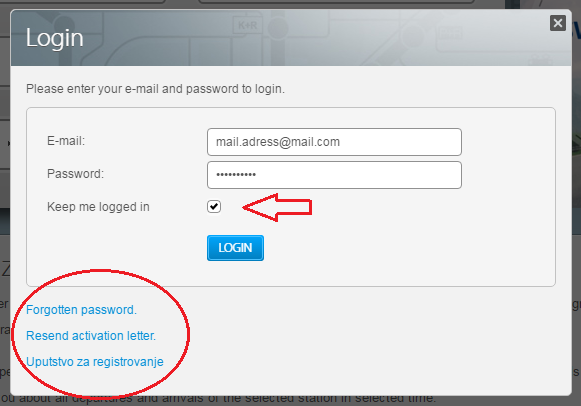 3. Congrats! You logged in successfully and now you can manage your profile in upper right corner.