Timetable and online bus ticket sale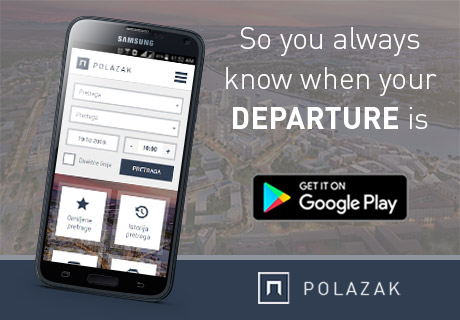 Polazak is your personal journey planner. It provides access to the complete bus and train timetable dataset in Serbia in one, offering reliable online ticket booking and shopping service for international bus routes. All information about operators, bus and train stations are available in one place.
Have a nice trip!
Ticket prices for recommended destinations
Pick up your favourite destination and make your city break by bus. Purchase your online ticket fast and simple via Polazak.rs!
If you are interested in more offers, please consult our further destinations or take advantage of our journey planner!
More offers